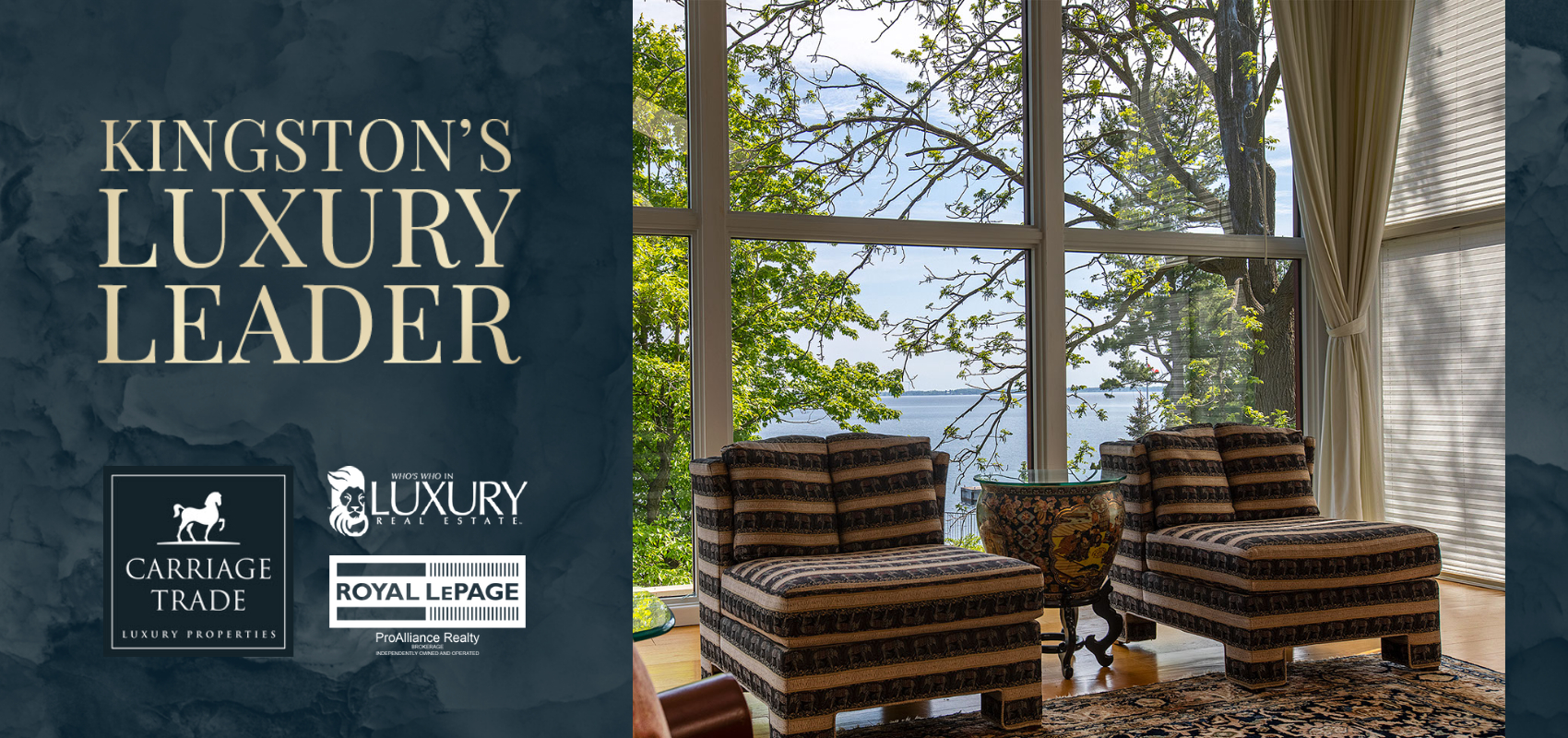 What is Carriage Trade?
Carriage Trade is an exclusive real estate service from Royal LePage offering the most
distinguished properties for sale in Canada to discerning buyers from around the world.
Exceptional properties need exceptional marketing, and a Carriage Trade designation provides our clients with a level of service unmatched by any other real estate company in the country;
– our most skilled and experienced real estate professionals
– our preeminent properties
– persuasive marketing programs
– creative and targeted marketing showcasing your properties
– access to qualified purchasers around the world
Canada's Finest Properties.
Only exceptional properties qualify for a Carriage Trade designation – reserved for homes, land and recreational properties of distinction that stand apart from the rest of the market.
Carriage Trade properties typically fall in the top five percent of the local market price range, however, price isn't the only measure that sets a Carriage Trade property apart. With stunning landscapes and designs, unique features and amenities, and compelling historical significance.
Carriage Trade features a curated selection of exclusive luxury homes for sale in Canada's most sought-after neighbourhoods.
Harness the International Power of Carriage Trade.
Hone your property's global exposure with Carriage Trade's Luxury Marketing program. Through affiliation with the world's #1 luxury real estate portal, and ownership of Canada's online destination for luxury homes listings, Carriage Trade enriches international connections between affluent homebuyers and notable Canadian properties.
With a customized marketing plan, sophisticated marketing materials, and an exclusive Carriage Trade sign, the luxury property program generates strong brand equity and elevates your property's appeal.