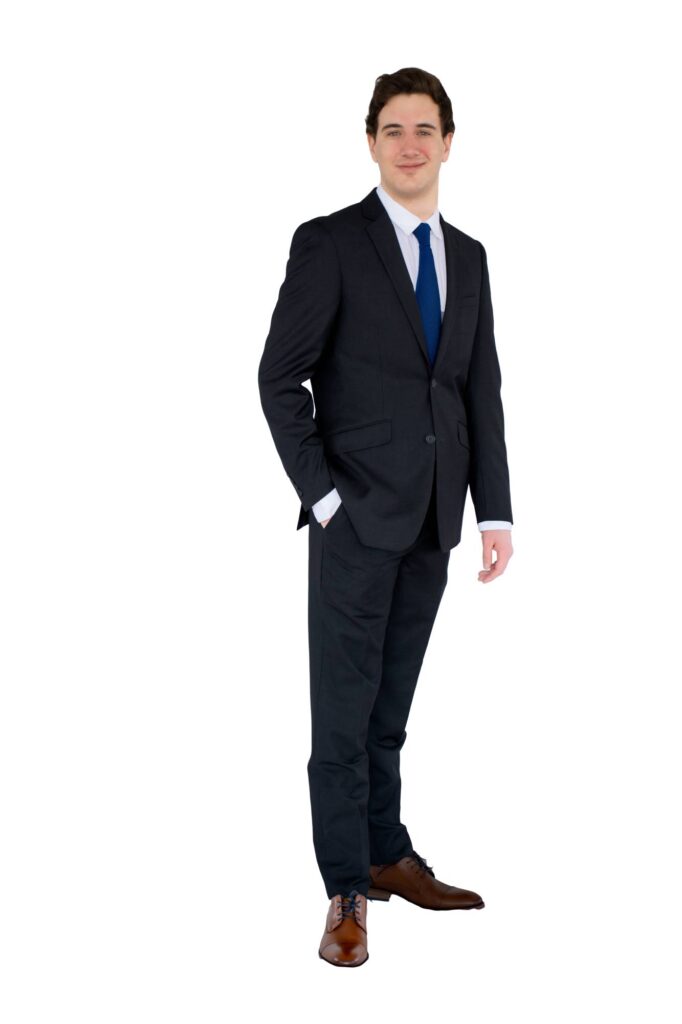 Born and raised in Kingston, Alex is the youngest child of a Military family who attended a full bilingual school locally from kindergarten to high school graduation. Unsure of what direction to take next, Alex had a short stint in Regina, Saskatchewan where his mother resides and where he worked for a family friend who owned a fine dining restaurant. After working as a server for several months, Alex found himself inspired by some of the more successful individuals he was around such as the owner, his stepfather, and a particular patron who frequented the restaurant regularly.
Eager to find a career in business yet unsure of which direction to take, Alex decided to return home and take up Business Fundamentals at St. Lawrence College. Shortly into his schooling, it was made apparent by faculty that Marketing was his strength, so he furthered his education in Business Administration – Marketing. During his tenure at St. Lawrence College, Alex worked a position in Computer Sales in Kingston's Downtown Core.
Towards the end of his schooling, Alex landed himself an internship with Krishan's team. He was offered a full-time position and has been fully immersed in the world of Real Estate working alongside Krishan for the last 2.5 years. Alex is now investing further in his Real Estate career by means of the Real Estate Sales Program at Humber College, where upon completion, Alex looks forward to increasing his capacity for contribution to the team as a Licensed Real Estate Assistant.